Nieuws
Cradle to Cradle Café: C2C en welzijn op de werkvloer
02-09-2019
Ahrend, Mosa, QbiQ en Tarkett nodigen u van harte uit om op vrijdag 27 september het Cradle to Cradle Café met als thema 'C2C en welzijn op de werkvloer' bij te wonen in het World Trade Center te Utrecht.
Het WTC Utrecht is het eerste WELL gecertificeerde kantoorgebouw in Nederland. Al voordat het gebouw werd opgeleverd was het al eens onderwerp van een C2C Cafe in juni 2017. Tijdens het komende Cafe worden de bezoekers omgeven door een WELL werkomgeving terwijl het thema gezondheid en welzijn op de werkvloer van diverse kanten wordt belicht.
Presentatie 1: Justine Kontou van Studio KONTOU
'Een ruimtelijke ervaring gericht op welzijn'
Biophilic design en aanverwant onderzoek dienen als fundament voor Studio KONTOU voor het creëren van helende ruimtes. Met de natuur als grootste voorbeeld en inspiratiebron worden de herstellende en ontspannende eigenschappen van de natuur vertaald in holistische omgevingen.
Justine Kontou zal aan de hand van diverse cases toelichten hoe middels zintuiglijk ontwerp de ruimtelijke ervaring geoptimaliseerd kan worden t.b.v. het welzijn. Ze zal het project bespreken, dat bij zorginstelling GGzE in Eindhoven heeft plaatsgevonden en waar in samenwerking met wetenschappers en omgevingspsychologen de optimalisatie van de entreehal is onderzocht. Evenals de zintuiglijke installatie in de entree van het Conservatorium hotel in Amsterdam, welke de hotelgasten stimuleerde om de drukke buitenwereld achter zich te laten, te ontspannen en opgeladen het hotel te betreden.
Presentatie 2: Nils Bonder van CONSULT
WELL, een gezonde business case voor nieuwe en bestaande gebouwen
De huisvesting van gebieds- en vastgoedontwikkelaar AM, het AM Huis aan de Ptolemaeuslaan in Utrecht, is na een renovatie aangepast naar de hoge kwaliteitsstandaarden van zowel BREEAM als WELL. Het AM Huis is het eerste bestaande kantoorgebouw in Nederland dat na modernisering voldoet aan deze hoge eisen voor duurzaamheid en gezondheid. De certificering naar WELL Core & Shell Silver en BREEAM Excellent is mede door de gemeenschappelijke ambitie van gebruiker AM, huurder BAM Concernhuisvesting en eigenaar Ortelius, tot stand gekomen. Het resultaat: een optimale werklocatie voor de medewerkers en een toekomstbestendig kantoorpand; een positieve businesscase voor alle betrokkenen. Nils Bonder zal u in deze presentatie laten zien wat de daadwerkelijke aanpassingen in het pand zijn geweest om te komen tot WELL, maar zal u ook een toelichting geven op de gezonde businesscase die geleid heeft tot dit besluit en op de samenwerking tussen eigenaar en huurder. Aangezien Nils ook nauw betrokken was bij het WTC Utrecht, zal hij een vergelijking maken tussen de twee projecten; de overeenkomsten en verschillen tussen het toepassen van WELL bij nieuwbouw en bestaande gebouwen komen zo ook aan bod.
Presentatie 3: Charlotte Griffioen van MVSA Architects
'How to shape WELL?'
Alles wat MVSA ontwerpt streeft ernaar toekomstbestendig te zijn en bij te dragen aan een duurzame samenleving. Wij baseren elk ontwerp op de functionele behoeften van onze klant, de specifieke context van het project en de hoogste normen van duurzaamheid. Ons doel is altijd om dit pragmatisme te combineren met architectonische poëzie, om ​​gebouwen te creëren die mensen graag willen gebruiken en die bijdragen aan een betere leefomgeving.
Maar hoe maken we deze vertaling van wensen naar architectuur? Hoe vormt dit onze gebouwen.
Tijdens haar presentatie gaat Charlotte in op de ontwerpvisie van MVSA Architects voor het WTC Utrecht, gastheer voor dit Cradle to Cradle Café. En daarnaast zal zij stilstaan bij het ontwerp voor hun nieuwste kantoor en toekomstige huisvesting Flow, in de Houthavens te Amsterdam. Ook de Amsterdamse projecten Atrium, Rivierstaete, PVH HQ en Wonderwoods te Utrecht zullen kort de revue passeren.
Sprekers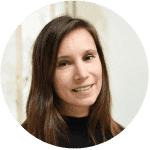 Justine Kontou – Studio KONTOU
Justine Kontou creëert ruimtelijke ervaringen in kantoren, zorginstellingen en hotels. De focus ligt op het creëren van gezonde omgevingen die gericht zijn op mindfulness en stressreductie. Centraal in het werk van Studio KONTOU staat de holistische integratie van mindful design, natuurlijke elementen en kunst; dit alles om de zintuigen te prikkelen.
Uitgebreid onderzoek op verschillende gebieden zoals introspectie, sereniteit en bewustwording, interconnectie, heeft geleid tot de lancering van de allereerste multi-sensoriële ervaring "Contemplation Spaces" tijdens Dutch Design Week 2017. Met onderzoeksproject The Design of Spatial Well-being zijn vervolgens methoden en ontwikkelingen t.b.v. een gezonde omgeving, in een breder perspectief onderzocht.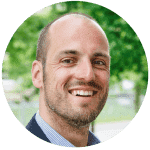 Nils Bonder – CONSULT
Nils Bonder heeft na zijn studie Civiele Technologie & Management aan de Universiteit Twente gewerkt als projectmanager/adviseur bij PRC en is verantwoordelijk geweest voor de vastgoedprojecten en het onderhoud van het corporate real estate van SNS REAAL. Hij is vervolgens als Managing Consultant verantwoordelijk geweest voor de senior interim dienstverlening van ArrangeGroup. Nils werkt sinds 2015 voor AM Real Estate Development (AM RED) waar hij directeur is van CONSULT, het adviesbureau van AM RED. Dit adviesbureau richt zich op het gezond verduurzamen van (commercieel) vastgoed vanuit de overtuiging dat vastgoed pas echt waarde toevoegt indien het volledig ten dienste staat van haar gebruikers. Toekomstige werkomgevingen voldoen dan ook aan de eisen en wensen van alle drie de (nu nog verzuilde) werkvelden HR, Facilities en Real Estate.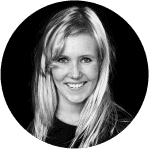 Charlotte Griffioen – MVSA Architects
Charlotte Griffioen is Architect- Directeur bij MVSA Architects en vormt sinds 2017 samen met Roberto Meyer en Wouter Thijssen de directie bij MVSA Architects. Zij studeerde Bouwkunde aan de TU in Delft,. Een deel van haar Master volgde zij aan de University of Illinois in Chicago. Door haar veelzijdige traject is zij uitgegroeid tot een creatieve, beeldende en ruimdenkende architect. Haar fascinatie ligt vooral bij de leefbaarheid van de stad en complexe projecten waarbij infrastructuur, techniek, logistiek, welzijn en architectuur geïntegreerd dienen te worden.
Namens MVSA Architects was Charlotte onder andere verantwoordelijk voor PPS Haga Juliana Kinderziekenhuis, een project waarbij healing environment en het welzijn van de patiënt en werknemer voorop stond. Nu is ze betrokken bij utiliteits- en transformatieprojecten zoals The Mall of the Netherlands, Flow en Kavel O in Amsterdam.
Programma
vanaf 9.00 uur ontvangst met koffie
09.30 uur opening Cradle to Cradle Café
09.45 uur presentatie Justine Kontou (Studio KONTOU)
10.15 uur presentatie Nils Bonder (CONSULT)
10.45 uur pauze
11.00 uur presentatie Charlotte Griffioen (MVSA Architects)
11.45 uur debat / Q&A
12.15 uur netwerklunch
Locatie
WTC Utrecht – Stadsplateau 2 – 3521 AZ Utrecht
Aanmelden
Aanmelden kan op de website kan Cradle2CradleCafé