Nieuws
Van Pelt architecten initiëert en ontwerpt de palaverbox
11-05-2020
De Palaverbox is de oplossing voor risicogroepen en hun dierbaren, die elkaar, van dichtbij zonder fysiek contact, willen ontmoeten. De Palaverbox is compact, flexibel en uniek, het past in elke omgeving. Een transparant volume met gescheiden entree's, twee verblijfsruimten die door een glazen wand afzonderlijk te betreden zijn. Bij elkaar zijn zonder fysiek contact. De Palaverbox is multifunctioneel doordat het ook als bijvoorbeeld theehuis kan worden ingericht waarbij de glazen tussenwand is weggehaald.
De eerste Palaverbox wordt nu door QbiQ gerealiseerd en binnenkort geplaatst op zorglocatie De Engelenberg in Brummen. Ziet u ook de voordelen en eventuele mogelijkheden voor de Palaverbox in uw organisatie of voor een ander doeleinde? Neem dan contact op met Marianne van der Sande tel: 088-5010543 of e-mail: marianne@qbiq.nl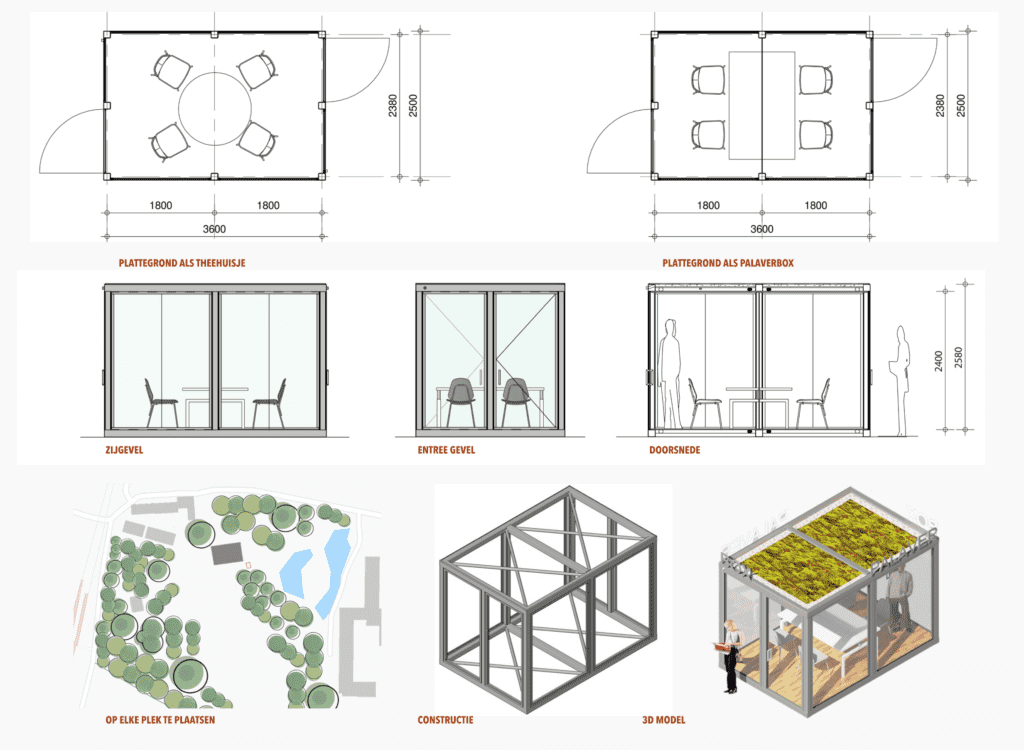 Ontwerp van Van Pelt architecten.